Te Muna Valley The Hawk Pinot Noir 2008
$29.99
-33%
Sale!
Te Muna Valley The Hawk Pinot Noir 2008
$29.99
-33%
A hand picked Martinborough Pinot Noir from the Redbank Estate where the wines are sustainably grown on their Te Muna Road block. 
The 2008 was an exceptional vintage and this Pinot boasts life and depth of flavour considering its 12 years in the bottle. Rich and complex with fruit flavours withdrawing into forest floor and savoury notes.
Ready to drink now.
"Because Martinborough is on a similar latitude to Burgundy, our Pinot Noir is very much Burgundy influenced, that is, light and not as heavily fruit driven as most Martinborough Pinots." – Te Muna Valley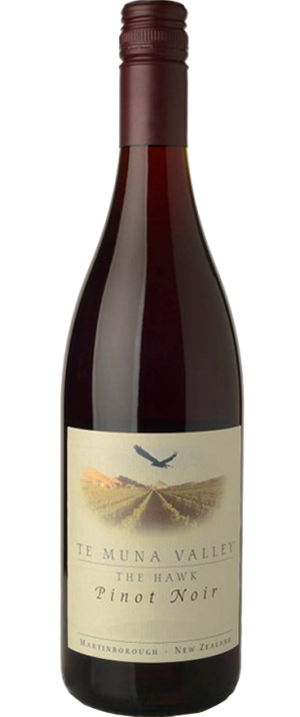 Te Muna Valley The Hawk Pinot Noir 2008