Vicenza Vin Mousseux Método Charmat NV
$19.99
-30%
Sale!
Vicenza Vin Mousseux Método Charmat NV
$19.99
-30%
"In terms of Spanish bubbles, we're mostly familiar with the Cava blends made up of Macabeo, Xarel- lo and Parellada (say those ten times!) coming out of the region. However, this is something a bit different – a bubbles made from Airen and Verdejo, both natives of Spain but not traditionally used together in this way. The Airen brings the dry citrus notes and the Verdejo a more aromatic and herbal complexity to the blend. Shimmery pale yellow in the glass, its medium bodied and slightly off dry on the palate making it the perfect choice as a match with dessert or to freshen up as a digestif after dinner." – 18/20, Wine Central Tasting Panel
A well balanced Spanish bubbly with that's complex yet approachable and sweet but not sticky.
Método Charmat, or Charmat, refers to the closed-tank method used to produce the bubbles. The winemaker introduces a second fermentation of the base wine in large, closed, pressurised tanks, where carbon dioxide can be trapped and dissolved into the wine.
Additional information
| | |
| --- | --- |
| ABV | 11% |
| Grapes | |
| Seal | |
| Varietal | |
| Style | |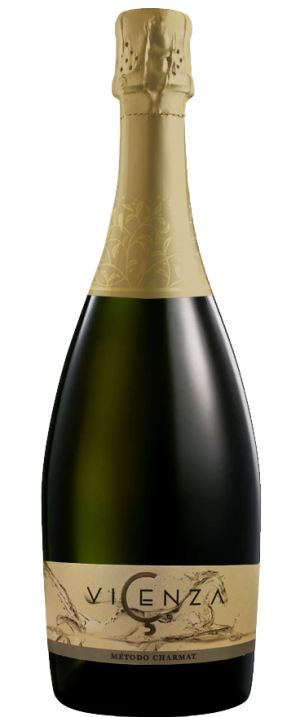 Vicenza Vin Mousseux Método Charmat NV